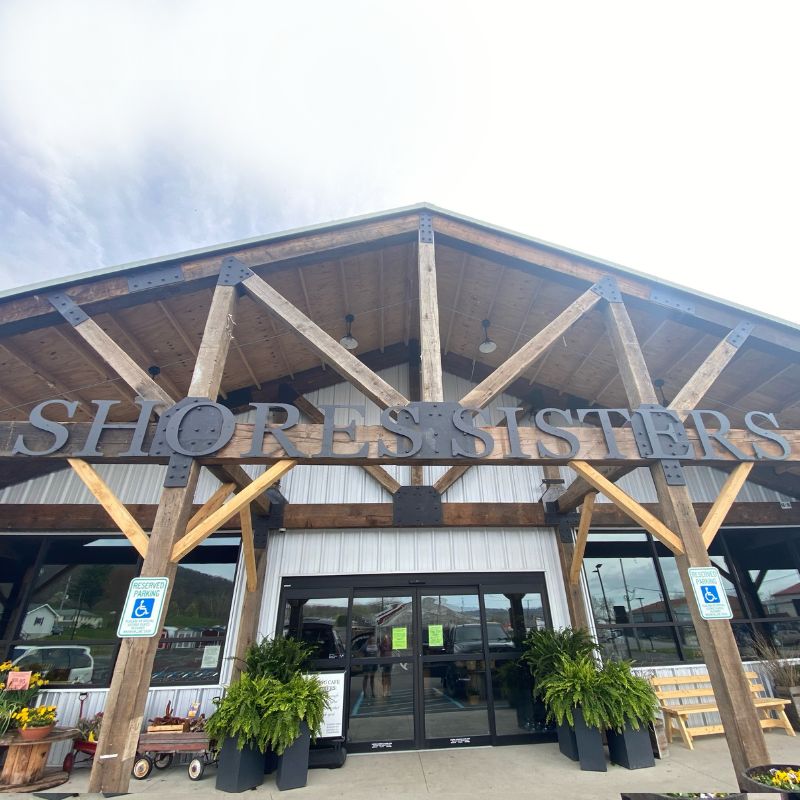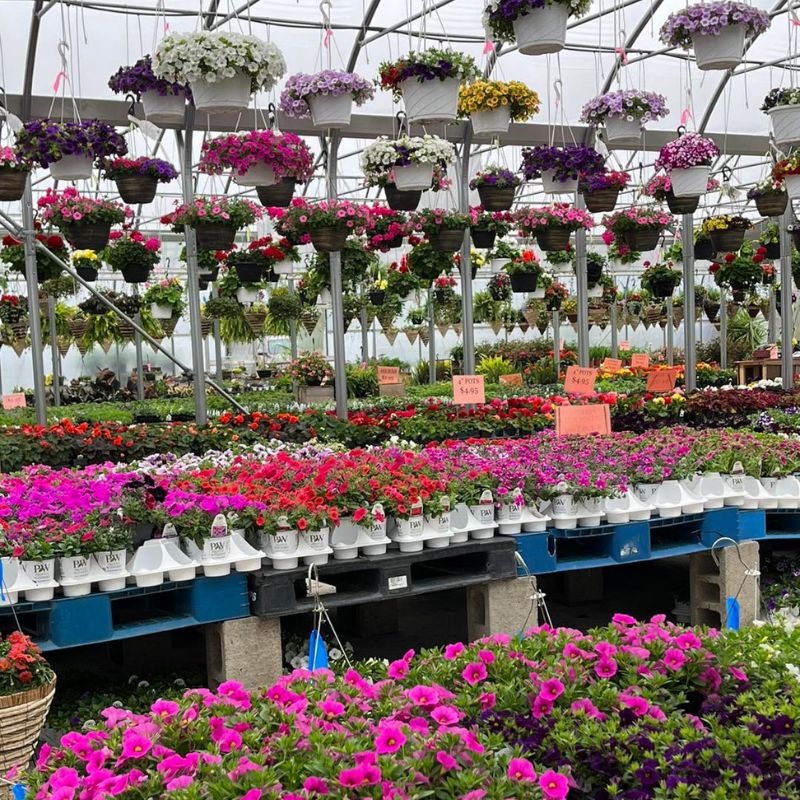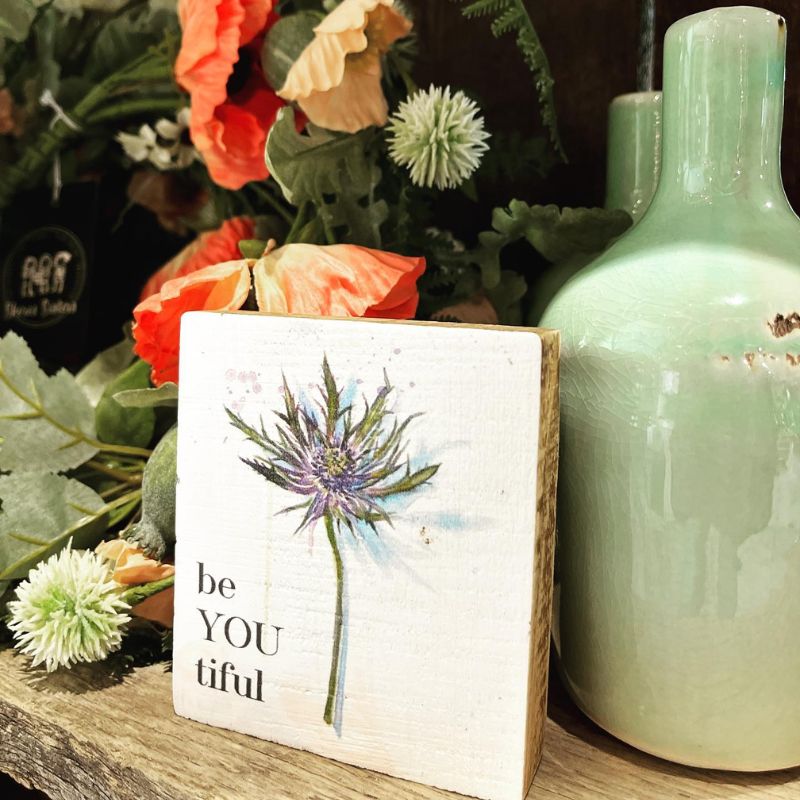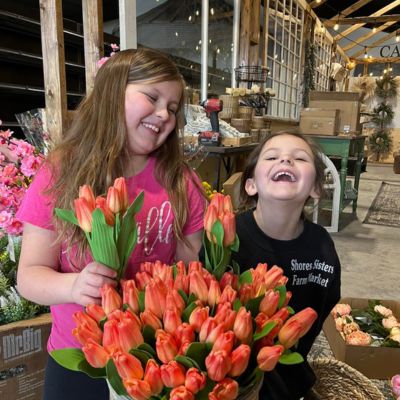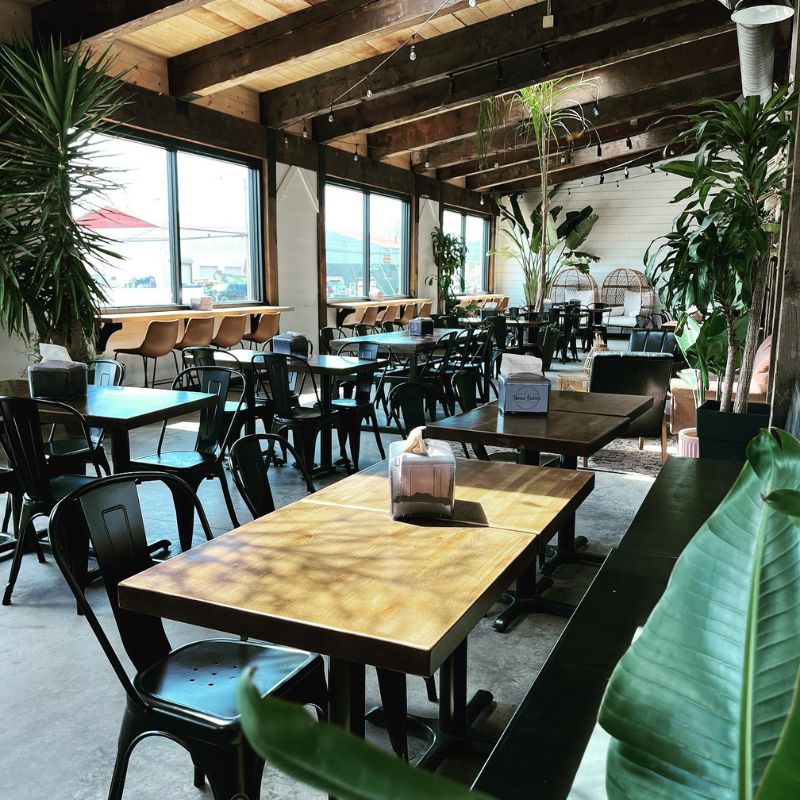 Panini of the Month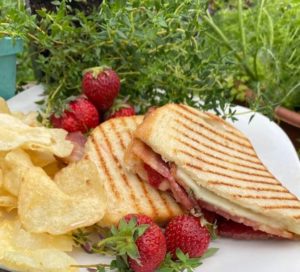 Strawberry Bacon Panini
Market
Specials
 4 new greenhouses are full!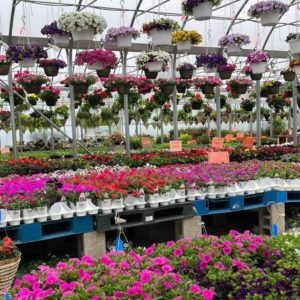 Perennials, annuals, herbs, succulents and more !
Drink  Special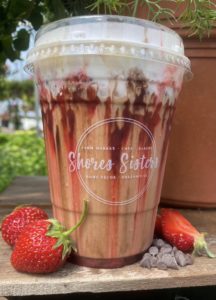 Chocolate Covered Strawberry
Also be sure to try:  Jamaican Me Nutty, and Strawberry Fields
Flower Shop
We have moved!
Come see us inside the new Shores Sisters building!

same phone number, same hours, same great service!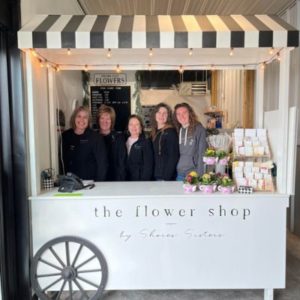 Here we GROW again!
Stay up to date on our latest project!
As promised, here is our BIG ANNOUNCEMENT! (No it's not twins for those of you who have asked- lol!)

Many of our friends, family, and staff have known this for a long time, but we wanted to share with all of you the details of our next project! The video is about 4 minutes long, but gives answers to the many questions we hear on a daily basis!

Thanks all for coming along with us on this wild ride ... See MoreSee Less
Play
271 CommentsComment on Facebook
How exciting! Thankful God blessed us with your family business that gives so much back to the community ♥️
I'm so incredibly happy for you all, Renee Shores Wilson! Such a blessing for our community💗
I just love your store and all the parts of it! You certainly have a gem there. I am so excited for you-God has surely blessed you. Thankful for a Christian business who follows Christian values
We are so excited and happy for all of you!! What a fabulous journey you've had. Congratulations 🎉 and we look forward to watching your dreams project come to reality. You are Great neighbors! Love what's happening on The Golden Mile. #DestinationWysox
Love watching small businesses grow! Congratulations!
Your such an amazing family.. From the Howard's. We love you all💐 Congratulations and prayers🌟
Absolutely amazing!! We are so fortunate to have something like this so close with excellent employees who always go above and beyond! I am so excited for the community but mostly you, your family and employees. ❤️
So happy for you all,you all have done a Great job and very nice Friendly and helpful employees.I've enjoyed all you have done. Running a store is very hard,takes all your time but customers do appreciate what you have built. Takes dedication and ambition ,which you have showed. Hard work for sure. Good luck!
Good luck so excited for you and us, you customers. God bless you.
Thank you Lord for meeting us all through this Godly family, their hard work. and their testimony through their lives and actions! Your blessings ripple out to all of us.
Great news! I remember the days when you were a tent in a small lot. You have grown SO much! Congratulations! God bless you!
Congratulations!! So excited for you all. Looks a little like Magnolia Farms❤️
Wonderful! Thanxfor filling us in. We are excited along w/you. You have a lot going on w/a new baby plus new bldg.plus growing business. Congrats! God is good!
Congratulations! You were one of my favorite businesses when I lived around there. Best of luck to you all!
So proud of you. You have a beautiful family. Your mom and dad must be SO proud of you. Wishing you all the best. I love your place and will continue to support you.
Exciting Shores Family, Good Luck! Started shopping there when it was Shores Short Stop was Sad that closed but Happy you brought it back!
You never cease to amaze me. So proud of all that you have done and continue to do. Congratulations
So excited to see how God has blessed your business and family as the years have gone by. Will be praying for your new adventure!
This is great news!! Wishing you all continued success!! Congratulations
I'm so excited. You guys are such a great hard working family. Love you all
Very excited for you and you growing family and business! It has been an awesome journey to watch the growth. I will never come to the area without stopping in to see all the changes and the people and to shop! Love stocking up on the things I can't get hers in Texas. Love and prayers to you all.
How wonderful! It will be so exciting to watch the progress. The plans look beautiful.
Congratulations! How fun to watch and shop from tent to the next big thing. Your passion and energy is amazing! 🥰
Congratulations! God is good! Way to build an empire! This is awesome! I hope you continue to expand!
I'm so happy for you all! It would be a beautiful place to rent out the glass house for weddings and meetings as such! You are a wonder family! God bless you all! Renee take it easy !
Hey guys! Have you been noticing some fun new reels and stories these days?

Meet Blessing! She's a Multi Media Communication major at Indiana Wesleyan University and will be interning with us this summer to help with all things media! She has already been hard at work this past week, and is willing to help me bring all my ideas to you guys, as well as bring some of her own experience and creativity to our pages! Stay tuned for videos, reels, and posts! ... See MoreSee Less
41 CommentsComment on Facebook
Welcome! Will be looking forward to seeing her work😍. Good luck
Welcome to the neighborhood looking forward to all your experience in creating the best communication for the store and good luck on this adventure in your life
Love this girl (and Shores)! 🥰 What a good combo!
Such a sweet addition to our team. Welcome Blessing!
😘 she's the sweetest!! Love you, Blessing!
Yay Blessing! Looking forward to seeing the media! Very talented!
Always thinking outside the box Renee!! This is such a great opportunity for her and all of you!
Blessing is a sweetheart! Great addition to your staff!
Welcome Blessing. I'm sure you have been a blessing to Renee and her team.
Renee, you know how to pick your employees. Blessing is a gem!
Welcome! What a wonderful addition to Shores Sisters!!
A great addition to Shores Sisters!
How exciting!! Nice to meet you Blessing.
She picked a gorgeous place to intern!!
Great to have her unboard!!
How exciting!!❤️ Welcome and thank you!
Love this !!! What a gift ❤️. I love her name too!
What a beautiful addition!!
I was at the new store on Saturday and loved it.